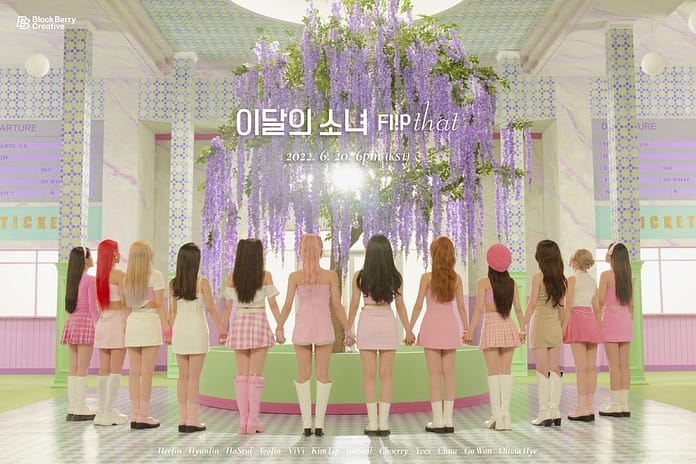 CATANFA.com/Musik – Berikut adalah lirik lagu terbaru Flip That yang dinyanyikan dan dipopulerkan oleh girl group asal Korea Selatan Loona.
Girlgroup loona merilis lagu dan album terbarunya pada 20 Juni 2022 bersamaan dengan MV Flip That. Lagu Flip That sangat cocok untuk menemani waktu santai dan musim panas.
Flip That merupakan salah satu track lagu dari album Flip That yang terdiri dari 6 track lagu. Kami lansir dari kanal youtube Loonatheworld (21/06/2022), Musik Video Loona Flip That sudah tayang pada 20 Juni 2022 dengan tayangan sebanyak empat juta tayang.
Kamu bisa berlangganan atau membeli lagu ini melalui media digital resmi seperti iTunes, Spotify dan media pembelian resmi online musik lainnya.
Berikut lirik lagu Flip That Loona :
(Flip that that that that that that that)
(jeonbu Flip that that that that that that that)
modeun geol da Flip that sesangeul dwijibeo
ttokkateun Day & Night ieojiji anke
naye sunganeun baro jigeumcheoreom Wow
kkeuteopshi pyeolchyeojyeo
I'm feeling nice
I'm feeling good
So flip that, Flip that now (Hey)